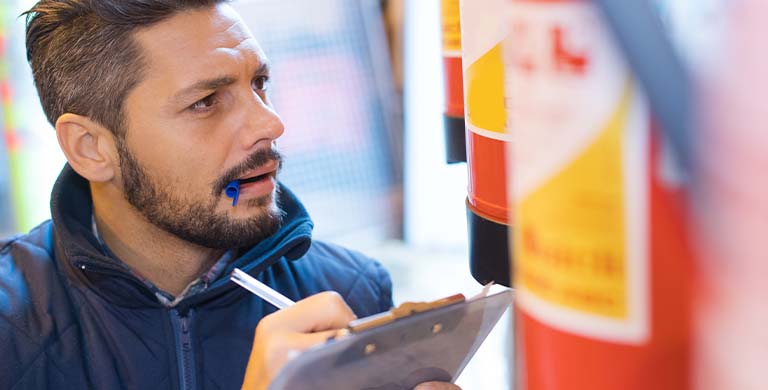 Fire Alarm Company in Dalton, GA
At Carpet Capital Fire Protection Inc., we know two things a building can't go without are reliable alarm systems and backflow devices. These components work hand-in-hand in a fire situation. While alarms are essential for notifying building occupants of an emergency, they also control the water flow for your sprinkler systems. Rely on us to design and maintain your alarm and backflow systems to ensure the safety of life and property.
Fire Alarm Systems
We know that in an emergency situation, time is of the essence. Notifying all occupants of your structure of a fire situation is crucial to their safety. As the leading fire alarm company in Dalton, GA, we keep people and property safe with the latest alarm systems in the industry.
For over 40 years, we've been blending tried and tested technology with modern solutions to provide protection for commercial properties. We're ready to handle every aspect of your fire sprinkler system, including the following tasks:
Consultation
Design
Full Installation
Inspections
Repairs
Retrofitting
---
Backflow Prevention Services
We're ready to serve our customer's needs with expert backflow prevention in Dalton, GA. Our team members are fully licensed to install, test and repair all forms of fire and backflow assemblies. Our technicians are the best in the business, receiving training and education beyond state requirements to make sure every job gets done the right way.
When you need backflow testing, we calibrate your alarm system accordingly to make sure that your sprinkler system is back online after testing. Whether you need a new system installed, a yearly test or routine maintenance, we handle it all and make sure your water is safe and clean.
We're Always Here for You
At Carpet Capital Fire Protection Inc., our services aren't done after installation. We follow up with you and always offer suggestions to keep your fire safety systems working their best. Call us today at 706-278-2320 to learn more about our wide range of services.