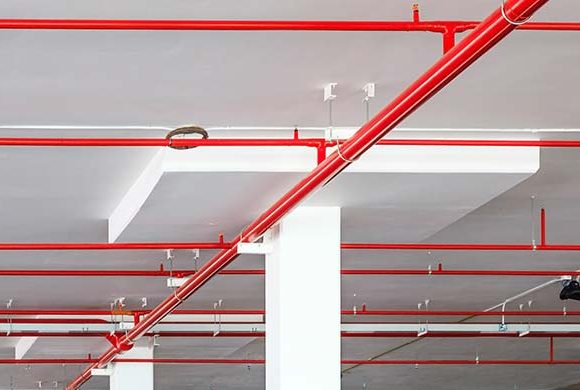 Home Sprinkler Systems in Dalton, GA
The team at Carpet Capital Fire Protection Inc. has over 40 years' experience installing commercial and home sprinkler systems in Dalton, GA and the surrounding region. We provide full-service sprinkler system design, installation and maintenance for your property.
Sprinkler systems are the first line of defense in the event of a fire at a home or business. A modern sprinkler system is able to quickly and efficiently provide water to your building, reducing heat, flames and smoke during a fire situation. It's the best way to protect life and property in the event of fire.
Reliable Sprinkler Systems for Home and Business
We provide expert commercial and home sprinkler system installation in Dalton, GA, keeping our community members safe in an emergency. Our work isn't done after installation, as we provide full-service inspections and repairs to make sure your system is an unfailing form of protection for people and property.
All sprinkler services are performed by licensed and trained NICET professionals, and we comply with NFPA 13, 13R, 13D and NFPA 291 safety standards. Our sprinkler system services include:
Consultation
Design
Full Installation
Inspections
Repairs
Retrofitting
---
Kitchen Fire Suppression
It's common knowledge that many instances of fire in a building occur due to situations in the kitchen. We install and service all makes and models of kitchen suppression equipment for commercial properties. Our expert technicians always comply with UL300 and NFPA 17A and 96 requirements. We provide the following kitchen fire suppression services:
Inspections
Installation
Repairs
Testing
Providing You With Defense Against Fire
At Carpet Capital Fire Protection Inc., we exist to keep our community members throughout the Dalton, GA area safe in the event of an emergency situation. Contact us today at 706-278-2320 to learn more about our dependable sprinkler systems and how they can bring peace of mind to your home or business.