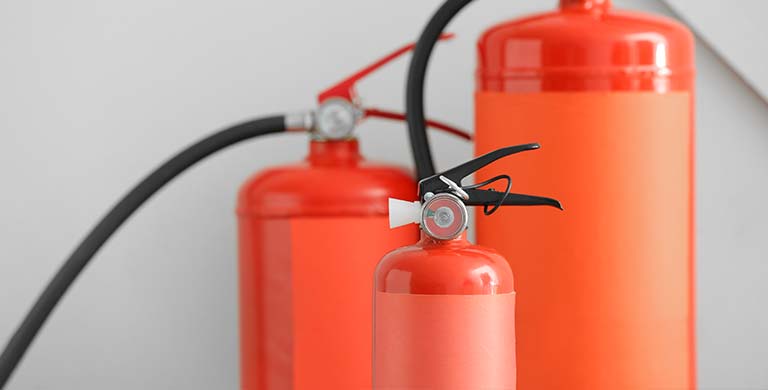 Home Fire Extinguishers in Dalton, GA
Carpet Capital Fire Protection Inc. has been the leading fire extinguisher company in Dalton, GA for over 40 years. Extinguishers offer portable protection for any location in any building.
Rely on our decades of experience to provide you with fire extinguisher equipment that works exactly when you need it.
Commercial Fire Extinguishers
Portable fire extinguishers aren't just nice to have at a commercial property, they're a must-have if you want to comply with local codes and regulations. Our experts recommend and install the right fire extinguishers for the needs of your business and keeps the ones you have in perfect working condition. We know how to properly place and install extinguishers to provide maximum protection for your property. Our fire extinguisher services include the following:
Sales
Installation
Service
Inspections
Barcoding
Portable Protection for Your Home or Business
Working fire extinguishers are essential to your safety. The technicians at Carpet Capital Fire Protection Inc. install and service all types of portable fire extinguishers so you can be sure they'll work when you need them. Call us today at 706-278-2320 to learn more about our fire extinguisher services.