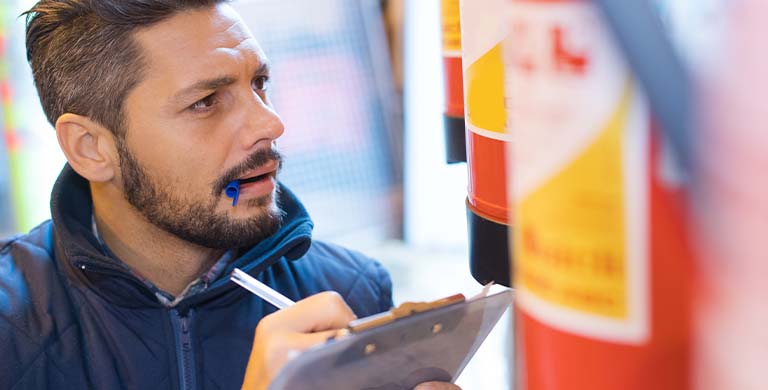 Home Fire Inspections in Dalton, GA
Carpet Capital Fire Protection Inc. is the premier fire inspection company in Dalton, Varnell, and Chatsworth, GA. Having fire protection equipment in place at your home or business is not enough—it needs to be in perfect functioning condition so you can properly respond to a fire. After more than 40 years in the business, we know what to look for in terms of issues with your equipment and can recommend a repair or maintenance strategy that works for you.
Commercial Fire Inspections
With several decades' experience, our team of technicians understands multiple fire systems, local regulations and code requirements. Our fire inspection company will make sure your entire fire protection system is in perfect working order so it's always ready should you need it. Our commercial fire inspections can include the following elements:
Fire Alarm Systems: We make sure these early warning systems are working properly, providing prompt and life-saving alerts should a fire occur at your property.
Fire Extinguisher Inspection and Repair: Whether your extinguishers require monthly or annual inspections, we can handle it all. We provide hydrostatic testing and recharge testing when applicable and recommend refills or replacements when necessary.
Fire Sprinkler Systems: We know how to diagnose and treat problems in virtually every model of fire sprinkler system.
Keeping You Safe at Work and at Home
Regular office and home fire inspections give house owners and business owners comfort that they can properly respond to a fire situation should it occur. Schedule an inspection with our fire alarm installation, home sprinkler system, and fire inspection company today and contact us at 706-278-2320. The results of your inspection will be available online within 48 hours, so you can get to work quickly to close any gaps.