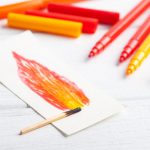 The holiday season is a time of joy, celebration, and family gatherings. However, it is also a time when the risk of house fires increases. With the abundance of decorations, candles, and electrical devices in use, it's crucial to take precautions to ensure fire safety during this festive time. Here are some essential fire safety tips to keep in mind for a safe holiday season.
1. Inspect Your Holiday Lights
Before you hang your holiday lights, take a few minutes to inspect them thoroughly. Look for any frayed wires, cracked sockets, or damaged bulbs. Discard any lights that show signs of wear and tear. It's also essential to use lights that are certified for safety. Opt for LED lights that generate less heat and have reduced energy consumption.
2. Don't Overload Electrical Outlets
If you plan to use multiple electrical devices or decorations, make sure not to overload any electrical outlets. Plugging too many devices into one outlet can cause overheating and increase the risk of a fire. Instead, use power strips with built-in surge protectors and spread your devices across different outlets. This way, you can distribute the electrical load safely.
3. Use Candles with Caution
Candles create a warm and cozy ambiance during the holidays. However, they also pose a significant fire hazard. It's crucial to use candles with caution and always keep an eye on them. Never leave candles unattended, and keep them away from flammable materials such as curtains, decorations, or wrapping paper. Consider using battery-operated flameless candles as a safer alternative.
4. Keep Christmas Trees Hydrated
If you have a natural Christmas tree, keeping it hydrated is necessary. A dry tree can quickly catch fire and escalate within seconds. Ensure that the tree stands in an adequate amount of water to prevent it from drying out. Water your Christmas tree regularly and keep it away from any heat sources such as fireplaces or radiators.
5. Check Your Smoke Alarms
Smoke alarms are essential in detecting and warning you of a fire in your home. During the holiday season, ensure that your smoke alarms are in good working order. Test them regularly and replace the batteries if needed. Having working smoke alarms throughout your house can provide you with the critical time needed to exit safely in case of a fire.
6. Practice Safe Fireplace Etiquette
Fireplaces are often a focal point during the winter season. They provide warmth, ambiance, and a cozy atmosphere. However, it's crucial to practice safe fireplace etiquette. Make sure your fireplace is clean and free from debris or flammable materials. Keep a safe distance between your holiday decorations and the fireplace, as they can easily ignite. Never leave your fireplace unattended and always extinguish the fire before going to bed or leaving the house.
7. Have an Emergency Plan in Place
No one expects a fire to occur during the holidays, but it's essential to be prepared for any emergency. Make sure everyone in your household knows what to do in case of a fire. Have an emergency plan that includes a designated meeting place outside the house. Go over the plan with your family members and ensure that everyone knows how to use fire extinguishers and exits safely.
Summary
Fire safety is of utmost importance during the holiday season. By following these essential tips, you can minimize the risk of a fire and ensure a safe and joyful holiday season for you and your loved ones. Remember to inspect your holiday lights, avoid overloading electrical outlets, use candles with caution, keep your Christmas tree hydrated, check your smoke alarms, practice safe fireplace etiquette, and have an emergency plan in place. By taking these simple precautions, you can deck the halls without risking the flames and enjoy a festive and safe holiday season.
Need a Fire Protection Company in Dalton, GA?
Carpet Capital Fire Protection, Inc. is your fire protection specialist in Dalton and the surrounding areas in Northern Georgia. With over 40 years of experience, we always go above and beyond our customers' requests and expectations in order to ensure all of their fire protection needs. The founder of Carpet Capital Fire Protection Inc. wanted to create a fire protection company in the area that guaranteed a better quality of work, better prices, and a better overall customer relationship. We will help to ensure that your property meets local or state fire codes, insurance fire codes, and municipality-related fire codes. Contact us today to learn more about what we can do for you!